Well a look at a slow but positive emerging phenomenon in Jamaica where ordinary citizens are now speaking from a place of tolerance and openly so is what I want us to focus on in this post, following an incident in Mandeville Manchester that was carried as a snippet on CVM TV June 4th. Judging by the reactions online and on Facebook on this clip it is clear we have a long way to go to reach some steadying of tolerance towards LGBT people and as in this case gender non conformists who present as same in public spaces.
There was a mobbing of sorts just some time before the news team from CVM TV arrived but it was cleared by the police as the individual in question who was the subject of the attack ran into the precinct for rescue, they have since gone about their private business. I was particularly pleased of the woman who spoke on camera and she was careful to trod the gender role as she saw the individual in question aesthetics.
Judging by the opening shot of the video and the male citizen making his comments we also see we still have some work to do especially in that part of the island as was evidenced some years ago when an accused molester/buggerer was jeered at the steps of the courthouse after a much publicized incident involving himself and a teenager in a popular fast food store as captioned in the photo above, here we saw a police woman clearing the way so as to allow the accused who was handcuffed to be taken into to building for his preliminary hearing, see:
Crowd gather at Mandeville Courthouse for Trade show man charged with indecent assault on 13yo boy
also we could go further to 2004 at that infamous funeral service of my dear friend Kirk Lester in which I was in attendance and it was stoned by angry residents, Manchester has developed an awful reputation as one of those parishes that is very hostile to perceived homosexuals, cross dressers and now added to the list gender non-conformists. The homeless MSM community also has been having its share of problems with profiling in Mandeville as well as there is a small population that has been struggling for some time and who have been pointed out by citizens in the town.
The change however or accepting persons despite their perceived orientation or gender nonconformity is also welcomed but it is going to take some time yet to sink in.
Meanwhile ........
A shooting incident in St Catherine on June 3 has had many in the Walks Road and surrounding area puzzled, a man reportedly of unsound mind went to take a bath at a popular canal water way along the Spanish Town bypass end, he allegedly made the mistake of removing all his clothes to refresh himself in the cool waters as it is extremely hot these days but was attacked by a group of men nearby who accused him of being gay as he was not to have bathed openly nude infront of other men, the attack led to a gun being brought into play and he was shot in the stomach, he was taken to hospital where he underwent surgery.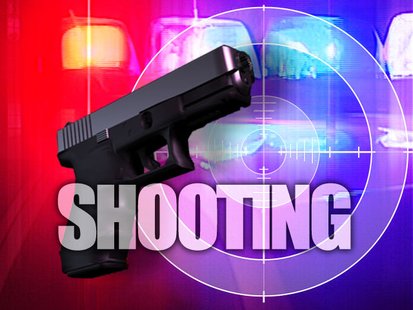 A reprisal shooting was said to have taken place in the same vicinity as carried by CVM News subsequently but this brings into sharp focus the stereotypes and perceptions that can lead to anti gay related violence even if the victim is not a member of the lgbt community, the man could have easily been killed and nothing may have come out of it as may have occurred in times before. Another questionable shooting incident involving a doctor in Mandeville as well has many persons puzzled as the deceased was stabbed several times and found nude in his bathroom while his Lexus motor car was found in East Kingston partially burn out and several personal effects missing from the home. A man known only as OJ from Eltham Park in Spanish Town was a main suspect.
Many in the parish suspect fowl play indeed with a gay twist but this one has been kept under raps due to the prominence of the goodly doctor it seems. We have lost several prominent persons since this year as highlighted in previous posts, the trend is worrying to me and other influentials as many of the deceased were the last we expected to have fallen by this awful method.
Please be vigilant out there folks.
Peace and tolerance
H