Caught this story on Urban Islandz
Dancehall artist Busy Signal recently released a new single called "I love Girls Who Love Girls.

Read more: Hot Topic: Busy Signal Under Fire For "I Love Girls Who Love Girls" Urban Islandz
The single is a nice track to listen to, but Urban Islandz has learned that its causing a bit of a controversy in the dancehall community.
Quite a number of fans told them that Busy is coming under some fire for the song that depicts that he love lesbians.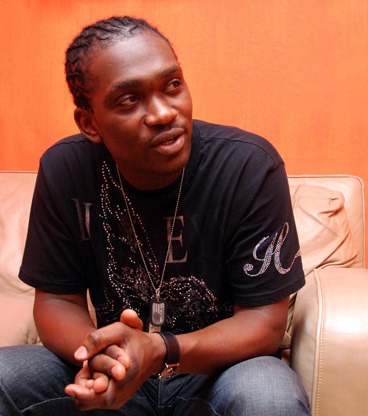 To find out whats the Brouhaha about regarding the song, they took to fans on twitter and facebook to hear their opinion.
They asked if Busy Signal new song

"I love Girls Who Love Girls"

is controversial and why?
Some answers included the following:
"Too much hypocrisy is in dancehall, how can you hate gays but like lesbians." (twitter)

"Aint nothing wrong with a guy having sex with two girls, dunno see anything wrong with the song." (twitter)

"Busy Signal confuse, mi miss when him use to put out good music, a pure fu*%ery him a do now." (facebook)

"Nothing wrong with girls liking girls its all around us everyday, dem fi juss low Busy di song bad." (twitter)

"Song go against dancehall culture, Busy look like him a move round too much uptown girls nowadays." (facebook)

"Song sending the wrong message, di woman dem fi go look man juss like how we bun out di man dem wi bun out di woman dem." (facebook)

"A clear case of twisted ego, wha happen to the Busy Signal Whe do Whi Not Going Down and One More Night." (twitter)
Read more: Hot Topic: Busy Signal Under Fire For "I Love Girls Who Love Girls" Urban Islandz
Busy Signal - I Love Girls Who love Girls by Urban Islandz
Well is dancehall finally making the turn? Let's watch this folks as Busy Signal is a popular artist maybe not as a Vybz Kartel or Beenieman but he is listened to as his songs have a certain ting to them.
Mr Busy Signal by the way is not new to Gay typed controversy as many may recall he had recovered from the whole mix up with the line in a song he recorded called "One More Night" it was a spin off from Phil Collins' eighties hit of the same name. The line that caused the brouhaha then was 'BABY GIRL GIVE ME ONE MORE NIGHT" while some persons said they heard ""GARY GIVE ME ONE MORE NIGHT" in the recording some questioned if it was a gliche during the post production and mixing process while others have suggested it was deliberate to create controversy and attention to the song which incidentaly went to the number one spot here in Jamaica and reggae charts overseas and is a staple now on some radio formats. The song has sinced been remixed and re-released.
here are some other refernces to the "One More Night" debacle. -
Andrew and Wada Blood stick by Busy bashing
Busy Signal's "One More Night" TELL ME WAT U HEAR!
So dancehall continues to struggle with sexuality, orientation and just plain homophobia and fear.
Twin of Twins'
song 'Mix Up' is almost a year old but it is now the reason why the duo is at odds with fellow dancehall artiste Busy Signal.
In the song, the duo made reference to Busy Signal's song One More Night saying, "wi nah seh di artiste a move contrary/ So wi ask, who a di producer who engineer it/ Who mix da song deh who did prepare it/ Mi waan know how some people hear baby/ It look like mi deaf but mi know seh mi hear it/ Busy a beg one more night from Gary."
Apparently, the song has not gone down very well with Busy Signal who has now responded months later, with a song reviling the two brothers on a Cash Money CD.
In the song, Busy throws lyrical salvos when he chants, "Wi Nuh flip up flip up/ Or lip up lip up/ Di machine lift up ... / When mi rise the Heckler and Koch Twin of Twins get shot/ Run up inna a death trap."
Speaking with THE WEEKEND STAR, Patrick 'Curly Lox' Gaynor said there are no hard feelings towards Busy Signal or any wish to continue what has been brewing. However, he adds, "If a man seh something wi just ago reason back wid him aloud. It was done in accordance with the nature of dancehall.
"
H