(photos added to highlight the piece)
Is the hegemonic view the letter writer speaks to really new?
here is the letter first:
With each passing generation, our perception and definition change of what a real man is. Historically, being a man was synonymous with taking responsibility for one's actions, whether this action is of a sexual nature, or taking responsibility in the areas of community, church, work, provider and protector of the family.
In recent times, our popular culture - namely dancehall music - has re-shaped and re-defined what a real man is or supposed to be.
In the Jamaican context, a real man is often associated with violence, underachievement in scholastic pursuits and sexual irresponsibility.
Males who do not fit into this "new" hegemonic view of masculinity are often labelled as nerds and "fish" (slang for homosexual). This phenomenon has placed even more pressure on many Jamaican men, especially adolescent males at the secondary level of the education system, who must decide and choose which category of masculinity to become a part of.
It is at the secondary level of the education that system boys' under-achievement and under-participation begin.
The manifestation of this is highlighted at the tertiary level where 80 per cent of all graduates at the University of the West Indies are women.
The reality in Jamaica today is that for many boys their influence comes from the deejays, the dons, or the "bad man".
Gone are the days when people viewed the pastor, teacher, or principal as role models.
Is a real man one who is deemed a "gallis"?
Is a real man one who enforces the "laws" of the community and ensures that "justice" is carried out?
Is having a male sexual reproductive organ enough to qualify as a real man?
Can a real man be one who has no biological children of his own?
Is wearing Clarks shoes a sign of real manhood?
Wayne Campbell
waykam@yahoo.com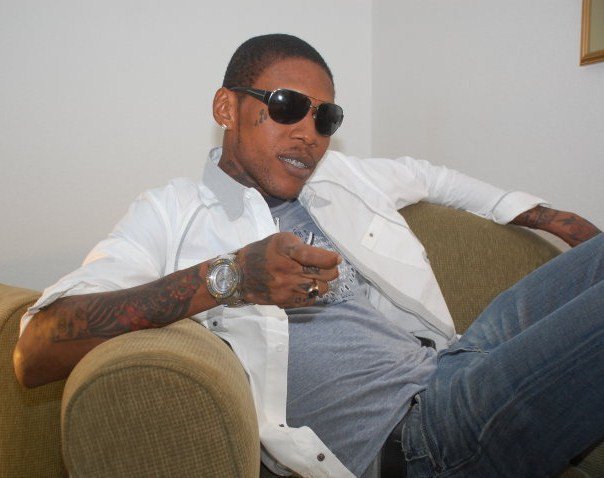 (Dancehall music's reighning Prince Vybz Kartel, the man who rebranded Clark brand shoes in Jamaica claims he uses cake soap to bleach his skin)
Vybz was careful to start the song with 'Mi nuh love man" (I don't love men) instantly separating himself from the stigma of males who bleach being gay. Not to mention he is responsible for putting Straight Jeans back on men as years ago it was almost a crime for a male to wear tight jeans .... now they are in.
(one of the popular "cake soaps" used original for laundry by ordinary Jamaicans as there is a class stigma attached to it to this day despite the celebrity endorsement from Vybz, uptown folks tend to go for Ariel and imported American brands, it has been used as a remedy for bumps along with cornmeal and lime applied to the affected area after washing once or twice)
Also notice the instructions on this retouched photo which suggests one must stay in air conditioning to keep cool after use.
Public's Snapshot Response
On a CVM TV mini poll aired November 14th during a short feature called "Wat a Gwaan?" (what's going on?) several persons were questioned on camera what they thought of this idea by the Vybz, some were supportive (mostly female) who said he looked good, many see it as a fad however others were skeptical suggesting he is using some other topical product or cream to achieve this new cool look.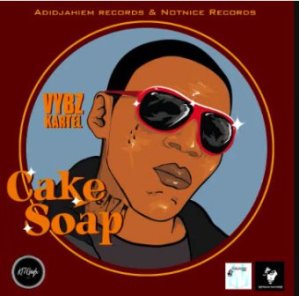 Why are we so obsessed with being "brown" though?
Remember Buju Banton's song "Mi Luv Mi Browning" which caused a backlash for years especially from sections of "uptown media" and academia?
Jamaica has certainly changed pity the letter write above didn't mention more on the phenom, years gone by if a man bleached he would be automatically labelled gay no matter how masculine he looked or acted now it's almost the norm. Even men during the CVM vox pop said they saw nothing wrong with it as it's his choice.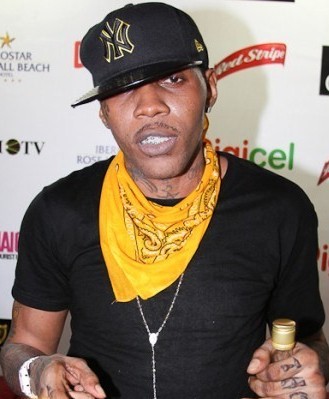 Personally I think Vybz Kartel is using this public's former disgust to the bleaching issue and going with the change in tide as more persons are slowly becoming "liberal" in their thinking from everything including homosexuality or related stigmas. This kind of metrosexual change sweeping dancehall is real folks and is more open than ever.
How do we separate the metros from the DLs from the gays from the straights in this sea of this new vain masculinity as the rules are re-written?
Maybe the answer was more biased due to to Vybz's popularity so celebs can get away with certain "sins" as they are deemed immune in a sense to moral judgements.
The hegemonic view the writer speaks of also is not new we have being seen the molds being shaped for decades as far as the early eighties I dare say when dancehall and a younger generation were changing the rules of everything from dress to morals to even how the underworld operates and of course all those influences affect the GLBTQ community in some way or form.
Let's continue to watch from the stands and see where these changes take us, permanent or fads.
(I claim no copyright to the photos used in this post and are owned by the respective creators of them)