Oh really is this the same Bounty Killer whose name is coined due to his public persona as being the self proclaimed warlord? Ironically he is silent on the murder music output he contributed to but loud on so called political violence; I wonder sometimes if this new found piss-bowl self righteous some older dancehall acts are now finding is so late and indeed hypocritical; remember Beenieman's tirade on Bad Boy's Trevor sex scene issue?
when they (artistes like Beenie) helped to set the very voilent psyche that young men seem to aspire to with bravado and idealizing thuggery/hypermasculinity and misogyny.
The Gleaner carried this today:

With an election just around the corner, dancehall icon Bounty Killer is challenging recording artistes to make music with more substance and fulfilling content, especially social commentary. According to the artiste, known for songs like Poor People Fed Up, Anytime, Book Book Book, among others, the problems facing the lower class are no longer at the forefront of Jamaican music.

Bounty Killer says during his formative years, political violence was at its peak and he wanted his music to make a difference. He, therefore, yearns to see his fellow artistes tackle issues regarding politicians and their influence over the youth of the inner city.

"Some of these artistes are doing music just for the hype and stardom, and while that is also good, there are more important things. I used to take the poor people problem as my problem because I came into music to change certain things because at the time, political warfare was at its peak and the senseless violence over politics and politicians," he said.

Slippery Slope

The artiste says politicians have continued to fail the people of Jamaica, and when the music begins to fail to educate the masses, society will continue to go down a slippery slope.

"You know what they say: The more things change, the more they remain the same. The youths continue to hurt each other for politicians, yet there are people in Jamaica still living without running water, still don't have electricity and don't have roads. The youths need to speak up because it can't be just about flossing alone," he said.

The crime rate in 2015 has surpassed that of 2014, which is a clear indication that the Government failed to control criminal activities in an island that is already lacking in investments. Bounty Killer blames poverty for the spike in crime.

The Biggest Killer

"More people need to be singing for the poor because poverty is the biggest killer right now. People know me as an artiste, but I am also an advocate for justice. At first when I did songs like Poor People Fed Up, I did not do them because I thought I was going to get a big support. I did those songs because positive music needed to be heard," Bounty explained.

Bounty Killer is promoting a new song called Karma, featuring Lukie D. The single is a social commentary and tackles the problem of youth embroiled in criminal activities. He gave credit to reggae-dancehall artiste Bugle for his work where social commentary is concerned. However, not to be left out of the mix, reggae artiste Kabaka Pyramid is perhaps deserving of credit for his song, Well Done, which toys with politicians using sarcasm to highlight the errors of Jamaica's politicians.

He sings:"Election a when the tension a rise / Suh yu buy wi Kentucky, not to mention the fries / Anything fi secure yu vote / And then yu rob the people fi secure yu boat / Fi guh a Goat Island, weh the Chinese own / The whole Jamaica is a Chinese loan / Well done, Mr Politician man!"
Met Police hypocrisy on homophobia - SMM London Bounty Killer refused to sign the symbolic Reggae Compassionate Act
remember this?:
Battyman fi get bun track
What's wrong wid Bounty Killer? 2008

Bounty Killer and his B****man comments at Shaggy's fundraiser 2010

Anything to Remain Current ........... Bounty Killer Backs Anti Gay Religious Groups Stance

Dancehall act Busy Signal under fire for "I Love Girls Who Love Girls" song

Busy Signal recovers with "Too Many Men" in subtle messaged song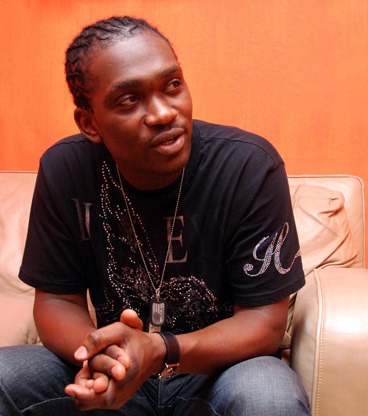 Busy Signal's "We Nah Dweet" hits out at Down Low life & a certain Kartellic act

Dancehall meets house music: Is Tolerance already there in the fusion but unrecognised? 2010

We need to speak up against homophobia in music 2009

LGBT History Month - Stop Murder Music 2008

Dancehall's princess "Spice" lesbophobic rant "No Gyal To Mi Ting "

Artistes Afraid To Tackle Issues says the Gleaner .... including murder music

Vybz Kartel lashes back with "Woman Wi Love" song, has he forgotten it is he who blurred the lines

Dancehall Acts with Anti Gay Legacy Feud with each other as Creativity Fades
Dancehall DJs warned again to avoid murder music at GT Taylor's Extravaganza 2015 event
Street Dance DJs Clash over Playing of Sam Smith's Gay Themed 'Stay With Me" Song
If Bounty and company really want to be legitimate as I have said in previous posts they need to rescind or discontinue the public availability of their offending lyriced songs and openly apologize or show some true remorse for their hurtful words; then and only then will they will begin to get my support. But I may have to wait a lifetime for that to happen as violence and homophobic songs still sell. Buju Banton claims his Boom Bye Bye track was when he was fifteen years old yet he still earns from the song from iTunes etc while not separating himself from the track or pulling it from the market as a show of true tolerance.
Who will have the ethical cojones to separate themselves from previously recorded murder materials? None for now I doubt.