With all the homo-negativity surrounding dancehall as evidenced in Sizzla's latest 'fire burn' performance at Bubbles in St Ann earlier this month and other comments such as Shaggy's Jamaica is not killing gays statement to a US radio station in New York I found it funny when I saw this story making the rounds that dancehall acts are asking for Obama's help to regain their lost visas.
President Obama speaking at townhall meeting in Jamaica



Reggae/dancehall artiste Busy Signal says President Barack Obama's visit to Jamaica presents opportunities for the island.

According to the Jamaica Love singer, he has no issues with the government spending millions to renovate sections of the Corporate Area for the president's visit because Obama deserves presidential treatment.

US return

The artiste, who commented during a recent interview, said he has hopes of returning to the US to spread his music.

"A president deserves presidential treatment in every way. The work and preparation that the island made I see no problem with that because if a first world president is coming here it's a good thing. People make preparations for stuff like this because it's a great look for the country with Obama coming here," Busy Signal said.

Currently without a US visa, the deejay also took the opportunity to beg President Obama to return his travelling rights to the United States.

"Mi just wah tell Obama sey big up yuself, big up yu family, big up United States. Pardon the turf president, yu know wey mi mean and mek the thing work. Mi wah reach een and duh the things the right way. Wi nah get wi self inna no more trouble Obama, yu know how the thing set," he said.

Busy Signal's mentor Bounty Killer also commented on social media that he wants to ask Obama to return his United States visa.

"The world boss is here mi a guh deh guh ask him bout my visa yo," he said.

Several dancehall and reggae artistes are currently without United States visas, and are forced to stick to European, Caribbean and South African markets. Recording artiste Tommy Lee Sparta also made a public plea at Sting, to be issued a visa.

"Mi wah guh America to represent. Anybody who work with the embassy have little pity on mi and give mi a visa mek mi guh mek money fi mi family," the dancehall artiste said.
Both artists though not as caustic as other homophobic ones do have materials in their repertoire that as gone against them apart from the other legal challenges they get themselves in.
recall from my previous posts the numerous infractions:
Dancehall act Busy Signal under fire for "I Love Girls Who Love Girls" song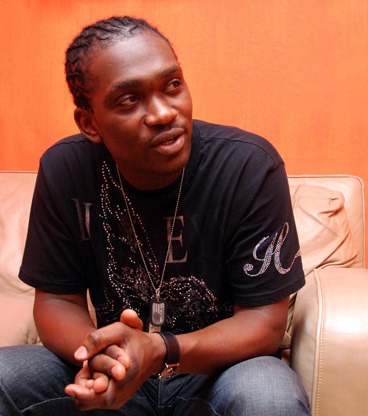 Vybz Kartel lashes back with "Woman Wi Love" song, has he forgotten it is he who blurred the lines
Artists, management, acts and others related to them need to fully appreciate now that there are consequences for actions and words uttered, once sent out there one can hardly take it back as a young artist Chronixx (immediate photo) is now learning the hard way after making what is viewed in the eyes of many very insulting comments of Obama.


Chronixx may be regretting comments he made during US President Barack Obama's visit to Jamaica on Marcus Garvey.



"This man… still have a criminal record in the United States and we glorifying some wasteman! This man was hunted and imprisoned by our Jamaican Government… who for some years paved a peaceful and safe path for the president to address us a "race of good for nothings!!! [inserts fire emoticon] that's why black faces don't meant anything to rasta anymore,"

the temperamental artiste said on Thursday.

Chronixx later removed the 'wasteman' post and wrote that he expects to be judged and told he's wrong.



"Evolution time now. After all the talk…judge and you shall be judged my elders say. I don't mind the judgement of my Human family. I expect to be judged and told when I'm wrong…that's actually a very healthy thing for me. Now for you….remember the words of the Likkle one from Spanish town said. The media will take it from here, twist it in the best interest of their "story". And the struggle continues. Let jah be praised on all things. I read all the comments and now I see who is who! Love."



He further said:

"May the teachings of our beloved Marcus Garvey forever take root in our hearts. May the leaders of today take counsel in his divine teachings."



But Chronixx may have put his foot in his mouth as he lashed the Government about not fighting for Garvey.

Prime Minister Portia Simpson Miller, who hosted Obama for bilateral talks, had asked him to exonerate Garvey, before Chronixx's statement. The PM said she told Obama it is the "deep desire of the government and people of Jamaica" to have Garvey exonerated of the conviction that got him deported back to his Jamaican homeland in 1927.