Hello readers and a Happy New Year to you and thanks for waiting for the review, I must apologise for the lateness in preparing it as it was a surprisingly tedious task going through all the happenings some of which I had totally forgot (thank goodness for record keeping and the posts remaining up) and the unusually busy party scene at the end of the year where I wore my hats as DJ and party promoter as well kept me busy. Please remember to
donate via the PAYPAL buttons
. I do wish all of you the best for 2011 and stay on track with me as I make some changes as we go along. I decided to split the review into parts (don't know how many yet) which will appear on all three blogs so look out for them dealing with aspects of the happenings interspersed with any new stuff.
Entertainment Perspective part 1 - Dancehall etc
If we thought 2009 was anything to go by then think again 2010 was busy from only days into the year, the first infraction came from the entertainment arena through dancehall act
Bounty Killa at superstar's Shaggy's fundraiser
for children in Kingston. Carrying over from 2009 was the Buju Banton saga and the subsequent arrest and
trial
that ended up with the case scheduled for a new trial in February 2011.
The Stop Murder Music campaigns
each in their respective regions were more than active with very good results in
particular in France
where reigning dancehall prince and bleaching king Vybz Kartel signed the Reggae Compassionate Act albeit for political reasons as speculated in local entertainment circles.
A gay German MP
also joined the movement to campaign against homophobic lyrics but many including myself thought that innocent Reggae and not dancehall acts were made to suffer unfairly at this move though welcomed. Meanwhile at the Reggae Conference at the University of the West Indies in February a G
erman magazine asked advocates to answer several allegations
among which were that Jamaican LGBT people were not really suffering from abuse as is put out there and that advocates were trying to score cheap shots. Not to be outdone were the tabloids take on the pressure on the music industry see
HERE
for more from the Xnews.
On the opposite side of the coin popular roots play personality Shebada made in roads in his own right in combating the stereotype of effeminate men be they gay or not, remaining very popular in 2010 with sold out performances of his plays and his image on the Jamaican psyche more entrenched than ever, it may be argued that he has helped to soften the public's perception towards effeminacy thus dealing with effemophia in a cute way, his now infamous birthday bash is a calendar event and he makes no bones about being himself in full view of everyone much to the patrons delight. He has since launched successful tours of his plays in the United States, Canada and the United Kingdom where large Jamaican populations exist.
The flip side of the coin to effeminacy that of masculinity, bleaching and associated stigmas was also a highlight at intervals during the year with the unapologetic king of bleaching Vybz Kartel bringing the subjects right in our faces with his own bleaching exercise tied in with the cake soap marketing ploy. He too some have argued has helped to challenge a homo negative perception that only gays bleach their skin. In fact so hot was this topic it ended up being the most read post on this blog clocking over 1400 hits and counting from its original post date of
November 16, 2010
.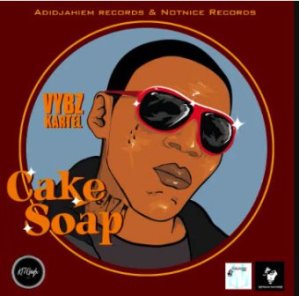 The fire storm is ongoing as many other dancehall acts, radio and entertainment personalities have weighed in on the gay male bleaching perception. Vybz also found himself in
another controversy as well with FAG T-shirt
he was said to have worn to an event where he performed. Was it deliberate ???
Another dancehall powerhouse who got into some hot water for a song he penned and performed was Busy Signal whose
"I Love Girls Who Love Girls"
track earned the anger of many DJs, sections of the public and critics who suggest homosexuality is being snuck in through the back door. Mr Busy Signal by the way is not new to Gay typed controversy as many may recall he had recovered from the whole mix up with the line in a song he recorded called "One More Night" it was a spin off from Phil Collins' eighties smash hit of the same name. The line that caused the brouhaha then was 'BABY GIRL GIVE ME ONE MORE NIGHT" while some persons said they heard ""GARY GIVE ME ONE MORE NIGHT" in the recording some questioned if it was a gliche during the post production and mixing process while others have suggested it was deliberate to create controversy and attention to the song which incidentally went to the number one spot here in Jamaica and reggae charts overseas and is a staple now on some radio formats. The song has since been remixed and re-released.
History of sorts was made around October when a song promoting tolerance from a veteran not so known Reggae Act Major/Majah P released a track and subsequent video entitled
"Rights"
Mista Majah P was born in Kingston Jamaica, but migrated to Canada at an early age. He was the recipient of the Canadian Reggae music award on several occasions. P now resides in the United States.
Majah P is the first ever Reggae artist to make a song that promotes love for gays. The song "Rights" might create some controversy in the Reggae community, but Majah is an artist on a mission to change the face of reggae music, according to his manager Tony T. Tony also added, "The motivation behind this song is Mista Majah P believes that these artist who are talking so strongly and discriminating against gays are hypocrites, they say one thing in Jamaica and do another thing when they are out of Jamaica, when they come and perform in Canada or the state, especially in California ninety per cent of their audience is gay, or the club they are performing in is own by the gay community, they close their eye and collect the money and go back to Jamaica or where they come from and pretend and to me that is a double standard. Don't spew hate and death on gays and close your eye and take there money. That is not right"
More to come.
Peace and tolerance
H